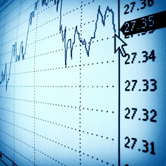 A financial consulting boutique initiated with an aim to improve individual's financial wellness. The idea is to build a well grounded long term standing in the financial markets that span across asset classes. We endeavor to treat each case and situation as unique so should be advice i.e. fresh and tailor made to improve upon the financial beauty of your portfolio, which might be in a need of proper attention.

Our associate's carry a collective experience of close to 40 years in various roles, capacities, asset classes of domestic and international financial markets, this expertise is strength that most of the time helps in taking an unbiased and critical view of situations and their possible impact on markets. These views are a coagulation of both fundamental and technical research, but most important is having a judgment of prevailing psychology and underlying sentiments affecting short term trends in markets (reason for witnessing strong volatility in recent years).

We value the importance of every individual's wealth and respect their intelligence to manage and grow the same, keeping this view in mind we feel that our friendly association can help you in achieving your financial goal's better ……………..